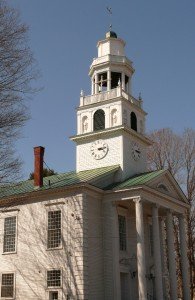 2020 - Celebrating 252 Years of Worship and Community Service
---
New Online Giving!
Download the Church Center App for your mobile phone or iPad using the links below and then choose Old South Church. From there, you'll be able to easily and quickly give online via credit/debit card or ACH transfer.  Your contact information and giving history will all be stored there - no one in the church will have access to your banking information. All donations are tax deductible.
Want to give via your web browser instead? Click this LINK and you're on your way!
If you'd rather send a check in the mail, our mailing address is:
PO Box 298, Windsor, VT 05089
Thank you for supporting Old South Church!
---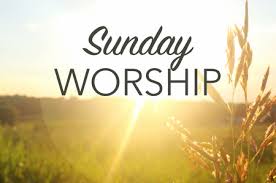 Online Worship Service at 10:00am
Our online (Zoom) Worship services will begin at 10am. The meeting will be locked around 10:10am for security reasons, so please try to be prompt or you won't be allowed in.
Here's how to join: 
Join Zoom Meeting
https://zoom.us/j/331583662?pwd=UGpwK3hFTnowK0R5VVNYRk1hUXc2QT09
Meeting ID: 331 583 662
Password: 044456
To join by phone: find your local number: https://zoom.us/u/acQZIBofgd
Communion
This first Sunday of the month, we'll be having Communion together as we normally would in person. Saturday afternoon between 2pm and 3pm, on the steps of OSC, Pastor Ezra and Deacon Bob will be handing out palms and a prepackaged wafer for anyone who wants them. If you can't make it to the church, any piece of bread or cracker you have on hand will do. Grape juice is preferred but, again, any juice you have on hand will be fine.
Join us for online Coffee Hour at 12:00pm - this meeting will also be locked around 12:10pm for security reasons. To join:
Join Zoom Meeting
https://zoom.us/j/449447351?pwd=bmpEQ1RZRjgvRlJDT1ErN2tFb0NOdz09
Meeting ID: 449 447 351
Password: 011584
Find your local number: https://zoom.us/u/acQZIBofgd
Online recorded services (audio and recent video) are available here.)
Sermons are uploaded to YouTube here.
For questions, concerns, or prayer requests, email the church office:
oldsouthchurchwindsor@gmail.com
Blessings,
Old South Church
---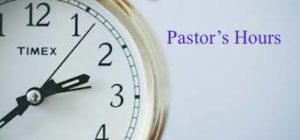 Pastor's Hours by Appointment
Tuesdays, Wednesdays, Thursdays
8:30am - 12:00pm
Please call or email the church office to make an appointment.
Drop-in Prayer Time (By Phone at This Time)
Wednesdays, 1:00pm - 2:00pm
No appointment necessary. Drop-in for prayer with Pastor Ezra.
---
REHEARSALS (All Rehearsals Cancelled at This Time)
Women of Note a cappella group
Sunday Evenings
Adult Choir
Wednesdays, 7:00pm - 8:00pm
Chime Choir
Thursdays, 6:30pm - 7:30pm
Interested in being a part of our Music Ministry?
Please contact our Music Director, Laura Compton.
---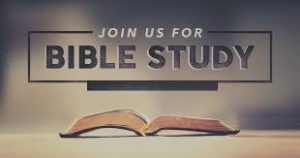 Online Bible Study:
We will be hosting a weekly online Bible Study via Zoom video/phone conference starting Thursday, 3/26, at 6:30pm. To join, please follow this link and information: 
Join Zoom Meeting
https://zoom.us/j/111493799?pwd=QkYzV3MvcTBYWDBKWmY5c1B2eE1rUT09
Meeting ID: 111 493 799
Password: 005332
Here's the schedule of scriptures to be studied for the rest of this month:

04/09/2020    Maundy Thursday - no Bible Study
04/16/2020    John 24:19-31
04/23/2020    Luke 24:13-35
04/30/2020    John 10:1-10
The following in-person groups are cancelled at this time:
--Wednesdays at 2:00pm
--Thursdays at 6:00pm.
We're offering two different times for those who can't make one or the other. Both groups will be studying the same parts of the Bible, so there is no need to attend both days.
All are welcome.
If you have questions, please contact Pastor Ezra or email/call the church office.
---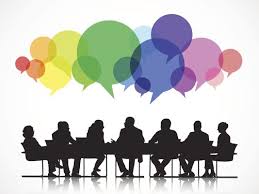 Church Meetings
TBA
---

YOUTH GROUP
YG Hosts Coffee Hour: TBD
All youth are welcome to help cook and serve during Coffee Hour.
Contact Jen or Dave Townsend if you have any questions about Youth Group activities (call, or send an email to, the church office if you don't have their contact information). 
---
Next Coffeehouse:
TBA
Coffeehouses will be held on the fourth Saturday of each month, January through April.
Free for everyone and family-friendly! Donations welcome.
Check out the event on our Facebook page HERE!
---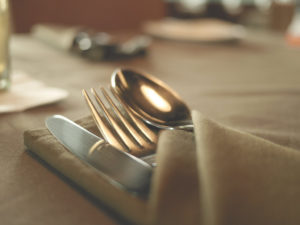 Windsor Community Dinners
Community Dinners Cancelled at This Time
Dinners are held Wednesdays at 5:00pm, September through mid-June
American Legion, Windsor, VT
If you're interested in helping serve, clean up, or bring a dish, please contact Mary McNaughton or the church office.
Although Old South Church began this community mission years ago - and still organizes the volunteers, organizations, and calendar - various community organizations and churches host this FREE Community Dinner at the American Legion, 5:00pm-6:00pm.
Local restaurants are now providing meals several times throughout the year, in addition to the meals that volunteers bring to the dinners.
Spend time with old friends, meet new people, bring the kids, play games or listen to music (different activities provided each week), all while enjoying a FREE meal!
To see a calendar of weekly hosts, click here.
Visit the Windsor, VT Community Dinners Facebook Page here.
---
Old South Church Historical Moments Book
The 250th Committee compiled a timeline of significant pieces of Old South Church's history from the past 250 years and created a book! To own a copy, we are suggesting a $20 donation. Copies can be seen and purchased at the church. 
---
Are you Cold  and need a Safe and Warm place to sleep tonight?
We can help you get to and from the Springfield, VT Warming Shelter.  (Shelter for adults only) 
For a free ride to the Warming Shelter come to the Windsor Connection Resource Center - 1 Railroad St. in Windsor before 3:30pm, 7 days a week November 15, 2019 to April 15, 2020.
For more information call 211
Partners include:  Springfield Warming Shelter, Mt. Ascutney Hospital and Health Center, Windsor Fire Department, Windsor Area Churches, State of VT Economic Services, AHS Integrated Services, Springfield Supported Housing,  Volunteers in Action, SASH, Local Citizens, VT 2-1-1 and OneCare Vermont.
---

Church Office Hours Vary
~ We always welcome your visit! You may want to call ahead if you are planning on coming to the church unexpectedly and we want to be sure we don't miss you when you visit! ~
---
**View our online calendar below for a schedule of events happening at Old South Church.**
---