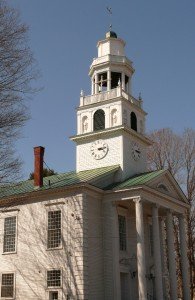 2018 - Celebrating 250 Years of Worship and Community Service
---
Now accepting online donations!
New! Click below and be sure to choose the fund to which you're donating (Pledged, General, Lift Fund, Missions, etc.).
All donations are tax-deductible.
Thank you for your continued support of OSC's Ministry!
---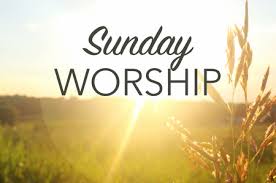 Worship Service at 10:00am
Followed by Coffee Hour
Sermon Title for January 19th:
All That We Are
Related Scriptures:
Isaiah 49:1-7 and 1 Corinthians 1:1-9
Did you miss a past sermon?
Click here to choose one and listen!
---
REHEARSALS
Women of Note a cappella group
Sunday Evenings
Adult Choir
Wednesdays, 7:00pm - 8:00pm
Chime Choir
Thursdays, 6:30pm - 7:30pm
Interested in being a part of our Music Ministry?
Please contact our Music Director, Laura Compton.
---
Next Coffeehouse:
Saturday, January 25th, 7:00pm
Coffeehouses will be held on the fourth Saturday of each month, January through April.
Free for everyone and family-friendly! Donations welcome.
Check out the event on our Facebook page HERE!
---

YOUTH GROUP
Valentine's Day Project:
The Youth Group has started meeting Sunday mornings to make Valentine's Day cards and crafts for our members who are shut-ins or snowbirds. If you're interested in helping, we welcome all youth! 
Hosts Coffee Hour: Date TBA
All youth are welcome to help cook and serve during Coffee Hour.
Contact Jen or Dave Townsend if you have any questions about Youth Group activities (call, or send an email to, the church office if you don't have their contact information). 
---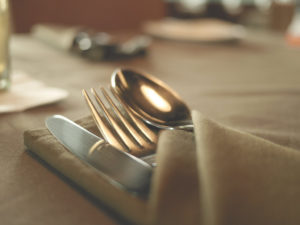 Windsor Community Dinners
OSC hosts the dinner on February 19th at 5:00pm.
Dinners are held Wednesdays at 5:00pm, September through mid-June
American Legion, Windsor, VT
If you're interested in helping serve, clean up, or bring a dish, please contact Mary McNaughton or the church office.
Although Old South Church began this community mission years ago - and still organizes the volunteers, organizations, and calendar - various community organizations and churches host this FREE Community Dinner at the American Legion, 5:00pm-6:00pm.
Local restaurants are now providing meals several times throughout the year, in addition to the meals that volunteers bring to the dinners.
Spend time with old friends, meet new people, bring the kids, play games or listen to music (different activities provided each week), all while enjoying a FREE meal!
To see a calendar of weekly hosts, click here.
Visit the Windsor, VT Community Dinners Facebook Page here.
---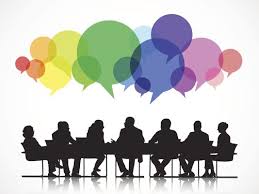 Business Meetings
Sunday, February 9th, Following Worship                                                 
Annual Meeting Pot Luck Luncheon

Prior to Annual Meeting we will enjoy a pot luck luncheon in the Fellowship Hall. We are looking for donations of entrees, salads, hot dishes, breads, rolls, and desserts. Hot and cold beverages will be provided by the church Social Committee. There is a sign-up on the front entryway bulletin board. Questions? See John or Pama Dangelo.
Annual Meeting Following Luncheon
Please join us for Annual Meeting following the luncheon. Many items will be discussed and need to be voted on! Committee Chairs: Please email your committee reports to Kat as soon as possible. Deadline is Sunday, January 26th, but the earlier, the better!
---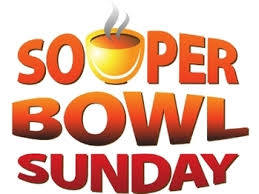 The Missions Committee is gearing up for their annual Soup-er Bowl Sunday, Feb.2nd. Please consider bringing in a few cans of soup to help re-stock our local food shelf. It goes without saying, that donations of food or money to the Windsor Food Shelf are welcome any time. They especially appreciate monetary donations as then they're able to purchase what is specifically needed for the food shelf. Please deposit your soup in the basket as you enter the church door.
---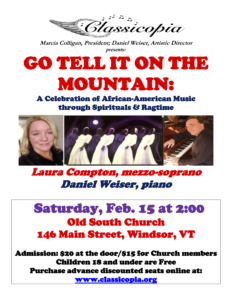 Classicopia presents: Go Tell It on the Mountain 
Saturday, February 15th, 2:00pm 
Spirituals and ragtime to celebrate African American History Month. Old South Church's Music Director, Mezzo-soprano Laura Compton, joins pianist/Artistic Director Daniel Weiser in this thrilling concert that will include exciting arrangements of such favorites as "Amazing Grace," "Wade in the Water," "Deep River," "My Lord, What a Morning" and many more. Dr. Weiser will also play some wonderful Ragtime by Scott Joplin, James Scott, James Lamb and more and talk about how both of these musical traditions came together in the early part of the 20th century to produce some of the first truly American music that would spread around the world and lead to the rise of the Blues and Jazz as our American idiom. Tickets at the door are $15 for church members; $20 for nonmembers. Or purchase discounted tickets at classicopia.org/concert/go-tell-it-on-the-mountain. Children 18 and under are always free.
Check out the event on our Facebook page HERE!
---
Old South Church Historical Moments Book
The 250th Committee compiled a timeline of significant pieces of Old South Church's history from the past 250 years and created a book! To own a copy, we are suggesting a $20 donation. Copies can be seen and purchased at the church. 
---
Are you Cold  and need a Safe and Warm place to sleep tonight?
We can help you get to and from the Springfield, VT Warming Shelter.  (Shelter for adults only) 
For a free ride to the Warming Shelter come to the Windsor Connection Resource Center - 1 Railroad St. in Windsor before 3:30pm, 7 days a week November 15, 2019 to April 15, 2020.
For more information call 211
Partners include:  Springfield Warming Shelter, Mt. Ascutney Hospital and Health Center, Windsor Fire Department, Windsor Area Churches, State of VT Economic Services, AHS Integrated Services, Springfield Supported Housing,  Volunteers in Action, SASH, Local Citizens, VT 2-1-1 and OneCare Vermont.
---

Church Hours Vary
~ We always welcome your visit! You may want to call ahead if you are planning on coming to the church unexpectedly - there are times we will be out of the office during posted hours for church-related business and we want to be sure we don't miss you when you visit! ~
---
**View our online calendar below for a schedule of events happening at Old South Church.**
---