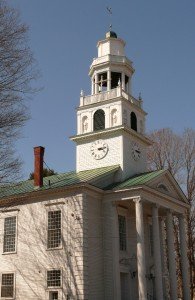 Celebrating 250 Years of Worship and Community Service in 2018
---
Now accepting online donations!
New! Click below and be sure to choose the fund to which you're donating (Pledged, General, Lift Fund, Missions, etc.).
All donations are tax-deductible.
Thank you for your continued support of OSC's Ministry!
---
---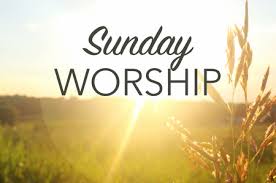 Worship Service at 10:00am
Followed by Coffee Hour
Did you miss a past sermon?
Click here to choose one and listen!
---
REHEARSALS
Women of Note a cappella group
Summer Break
Adult Choir
Summer Break
Chime Choir
Summer Break
Interested in being a part of our Music Ministry?
Please contact our Music Director, Laura Compton.
---

YOUTH GROUP HOSTS COFFEE HOUR
Sunday, June 30, 2019
All youth are welcome to help cook and serve during Coffee Hour.
Contact Jen or Dave Townsend if you have any questions.
---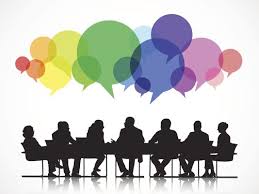 Committee Meetings
Tuesday, July 23: Cabinet Meeting, 6:30pm
---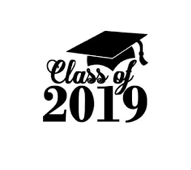 Congratulations 2019 Graduates!
Grace Burke – Sister of Lily Burke
            Vermont Technical College, Associates in Veterinary Technology
Grace Burke – Sister of Lily Burke
            Vermont Technical College, Associates in Veterinary Technology
Keegan Erskine – Granddaughter of Sedric and Kathy Erskine
            Thetford Academy, Thetford, VT
Kay Gilman – Daughter of Julie and John Gilman
            Loyola University
             Planning to Boston University for Master's Program in Computer Science.
Maggie Gilman – Daughter of Julie and John Gilman
            Rice Memorial High School, Burlington, VT
            Planning to attend Elmira College in the fall
Alex Townsend – Son of Dave and Jennifer Townsend
            Windsor High School, Windsor, VT
Elizabeth Turco – Family member of Candy and Bob Hingston
            St. Joseph's College, BS in Psychology
---
Spring Cleaning Bee
Saturday, June 29
9:00am - 11:00am
Spring arrived late and so are we, but gather your cleaning products, dust rags, and Swiffers and join us to spruce up our beautiful historic sanctuary! Task lists will be provided. Come join us for 2 hours of community, coffee, muffins, and let's say goodbye to cobwebs, dirt, and dust! Please see Donna Palatucci or Kathy Prevo with any questions.
---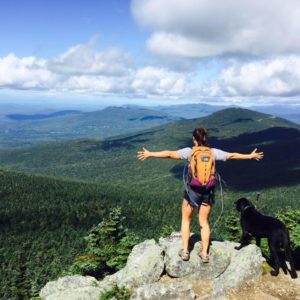 "Get yourself grounded and you can navigate even the stormiest of roads in peace"

Mindfulness instruction at Old South Church continues, at least through July!
- Every Tuesday in July from 5:30pm-6pm
- Old South Church in Windsor, VT
- By donation
- Not a progressive series. We start where we are, every week, because that is the perfect place to start! Right where we are!
- We mix mindfulness practice in with short breaks to reflect and listen to spiritual teachings
- Everyone is welcome. Beginner and season mindfulness ninjas alike.
- Questions: Please contact Erin Kershaw by email at erin@erinkershaw.coach
---
What is the Bible? A 6-week Summer Bible Study
What is the Bible? Let's explore together. Join us for a six-week series that will enrich us and will certainly leave us with lingering questions. Please order the workbook for What is the Bible?, the first book of the Exploring the Bible Dickinson Series by The Rev. Anne Robertson, of the Massachusetts Bible Society. Rev. Robertson was a presenter in Portland, Maine at the Congregational Women's Conference some of us attended last year.
Good used copies of the workbook can be found on-line. For those wanting to take the extra step to do additional homework, there are certificate and CEU programs available.
We'll start the last three Wednesdays in July at 6 pm. Please contact the church if you are interested. For more information on the series, click
here
.
---
Old South Church Historical Moments Book
The 250th Committee compiled a timeline of significant pieces of Old South Church's history from the past 250 years and created a book! To own a copy, we are suggesting a $20 donation. Copies can be seen and purchased at the church. 
---
PASTORAL SEARCH UPDATES
If you are curious about where we are in the pastoral search, please ask one of the Deacons, or visit our page "Pastoral Search Updates." Updates are also available on the bulletin board in the fellowship hall, next to the kitchen.
---

Thursday, June 27th: 1:00pm - 5:00pm
Friday, June 28th: 1:00pm - 5:00pm
~ We always welcome your visit! You may want to call ahead if you are planning on coming to the church unexpectedly - there are times we will be out of the office during posted hours for church-related business and we want to be sure we don't miss you when you visit! ~
---
**View our online calendar below for a schedule of events happening at Old South Church.**
---
---
---