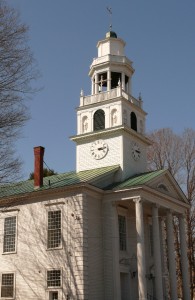 2020 - Celebrating 252 Years of Worship and Community Service
Online Giving!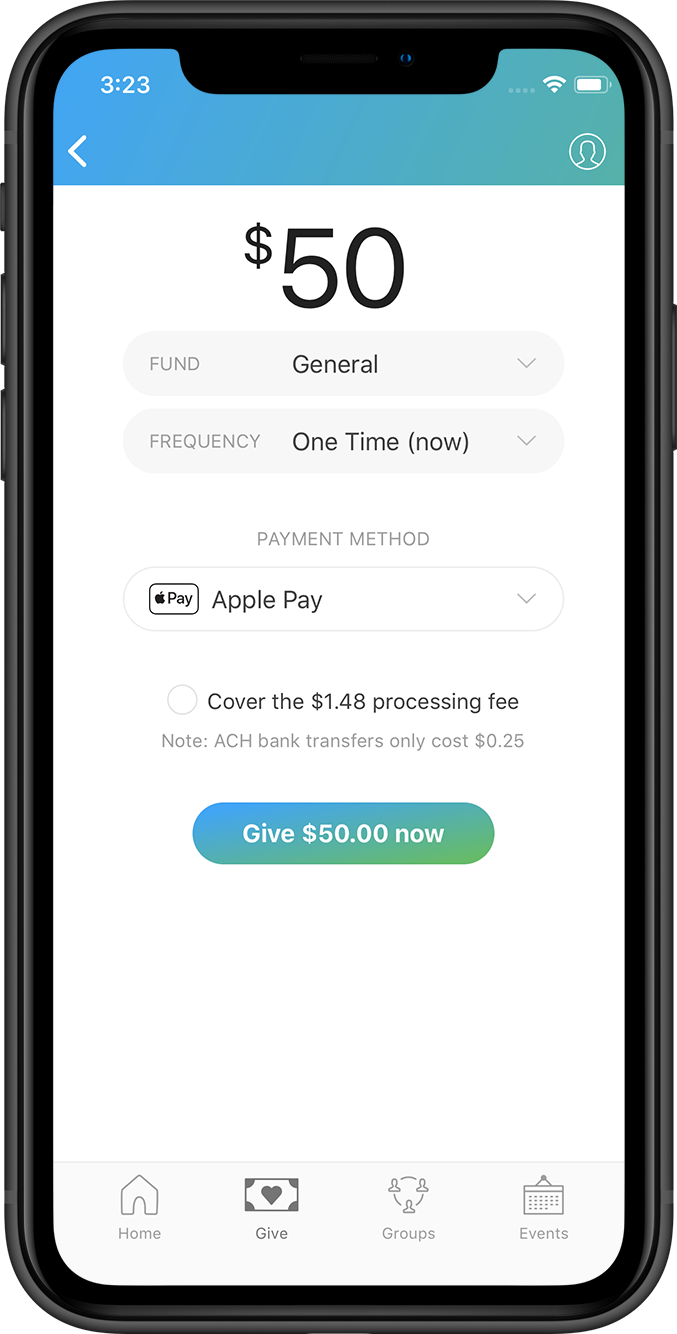 Download the Church Center App for your mobile phone or iPad using the links below and then choose Old South Church. From there, you'll be able to easily and quickly give online via credit/debit card or ACH transfer.  Your contact information and giving history will all be stored there - no one in the church will have access to your banking information. All donations are tax deductible.
Want to give via your web browser instead? Click this LINK and you're on your way!
If you'd rather send a check in the mail, our mailing address is:
PO Box 298, Windsor, VT 05089
Thank you for supporting Old South Church!
---
---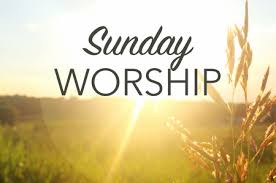 Online Worship Service at 10:00am on Sundays
Join the Zoom Meeting here:
https://zoom.us/j/331583662?pwd=UGpwK3hFTnowK0R5VVNYRk1hUXc2QT09
Meeting ID: 331 583 662
Password: 044456
To join by phone: find your local number: https://zoom.us/u/acQZIBofgd
Join us after the worship service for online Coffee Hour at 11:00am
Join Zoom Coffee Hour Here:
https://zoom.us/j/449447351?pwd=bmpEQ1RZRjgvRlJDT1ErN2tFb0NOdz09
Meeting ID: 449 447 351
Password: 011584
Find your local number: https://zoom.us/u/acQZIBofgd
Online recorded services (audio and recent video) are available HERE.
Sermons are uploaded to our YouTube Channel HERE.
For questions, concerns, or prayer requests, email the church office:
oldsouthchurchwindsor@gmail.com
---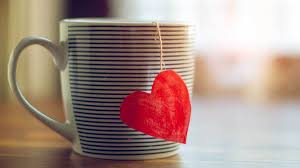 "Tea and Coffee Hour w/Pastor Ezra" will be held on Wednesdays at 2:00pm. This is a time for sharing joys, concerns, and connecting with the OSC family.
Here's how to join:
Video:
https://zoom.us/j/375261030?pwd=QUs5bUpETlNXL1hNaFI2WDdqYkxHUT09
Meeting ID: 375 261 030
Password: 312826
Phone:
1-646-876-9923 (Use the same Meeting ID and Password as above)
---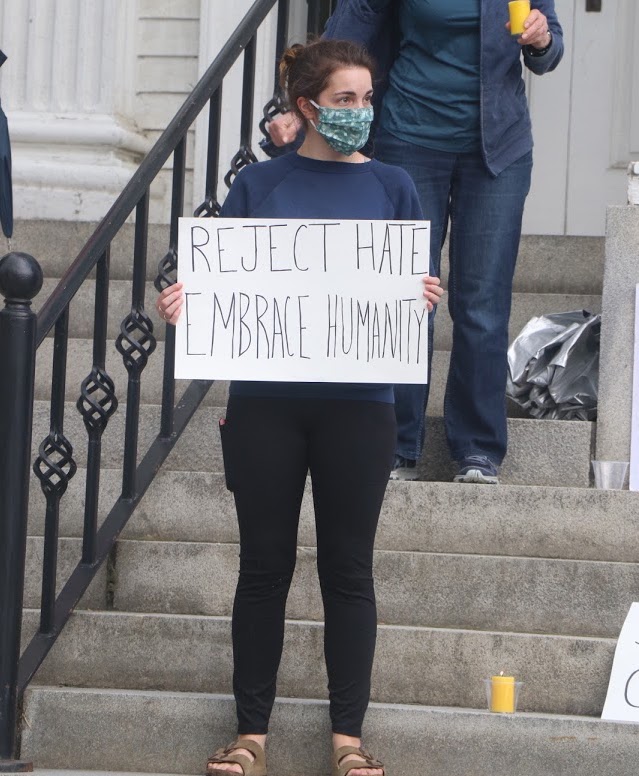 Wednesday Night Vigil and Discussion for Racial Justice
Wednesday, August 5th
6:00pm - 6:30pm: Silent Vigil on OSC Steps
6:30pm - 7:00pm: Discussion on the Windsor Common
If you know you will be attending, or would like to get email updates with any future plans, add your name HERE. If you have any questions, please email Katie Soho at katiesoho12@gmail.com.
---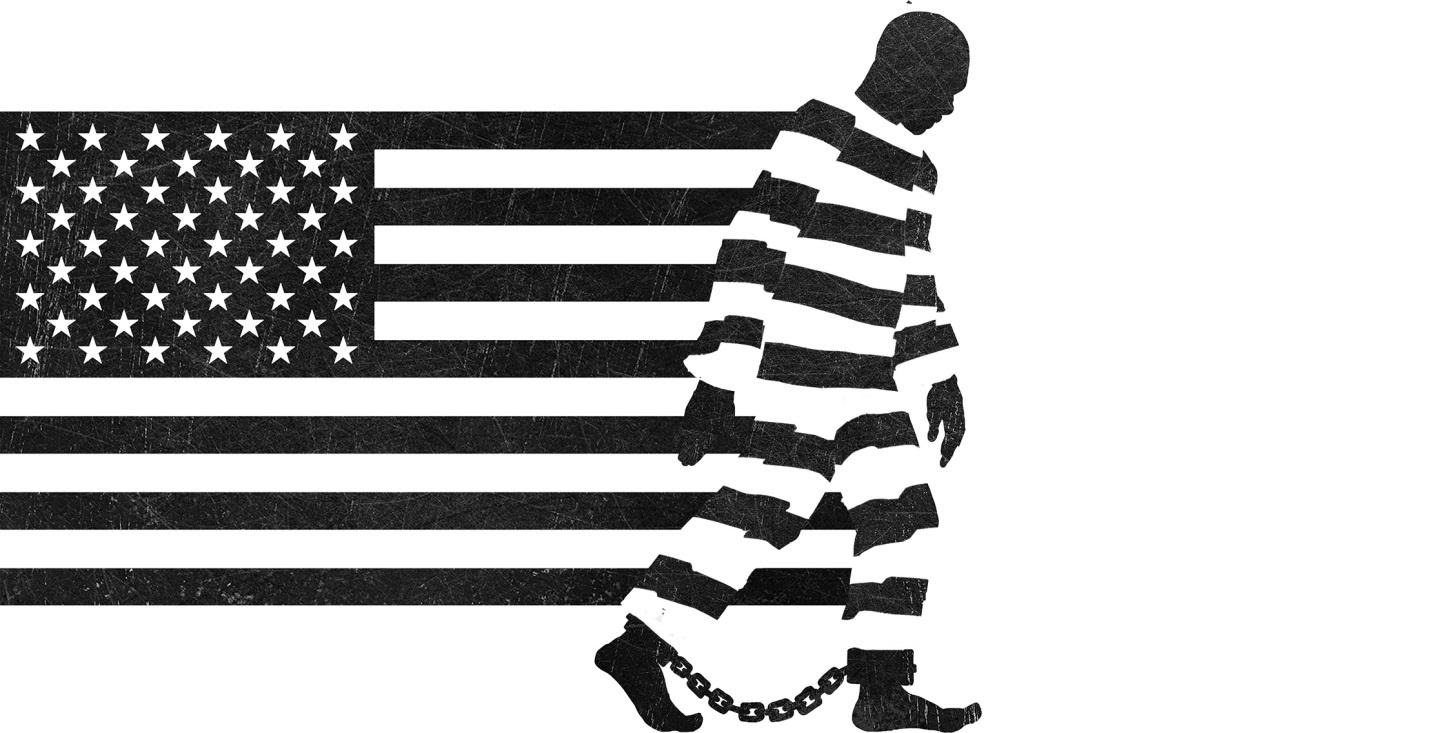 A vigil for racial justice has been held on the steps of Old South Church on Wednesdays since the death of George Floyd in late May. Participants in the vigil would like to invite community members to join us for a viewing of the documentary "13th" on August 14th. The film explores the "intersection of race, justice, and mass incarceration in the United States;" it is titled after the Thirteenth Amendment to the United States Constitution, adopted in 1865, which abolished slavery throughout the United States and ended involuntary servitude except as a punishment for conviction of a crime.
Date: Friday, August 14th (rain date Friday, August 21st)
Time: 8:00PM - 10:00PM
Location: The Windsor Exchange 30 Depot Ave. Windsor VT
FOR MATURE AUDIENCES. MAY NOT BE SUITABLE FOR AGES 17 AND UNDER.
The film will be shown outdoors. Please bring a blanket or chair for seating during the film. Masks will be required as per state guidelines.  
There will also be a post-film discussion on Wednesday, August 19th from 6:30-7:30 PM at the Windsor Common.
To provide us with a headcount of people attending to ensure space for social distancing, please register for the event at this link:
For more information about the screening, please contact Sandy Soho at
sohos@comcast.net
Links to study guides for the post-film discussion:
---
REHEARSALS (All Rehearsals Cancelled at This Time)
Interested in being a part of our Music Ministry?
Please contact our Music Director, Laura Compton.
---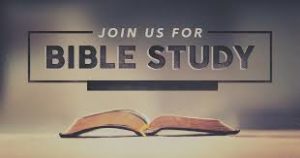 Online Bible Study:
Weekly online Bible Study via Zoom video/phone conference -  Thursdays at 6:30pm. To join, please follow this link and information: 
Join Zoom Meeting
https://zoom.us/j/111493799?pwd=QkYzV3MvcTBYWDBKWmY5c1B2eE1rUT09
Meeting ID: 111 493 799
Password: 005332
A note from Pastor Ezra:
For the next few weeks, our Bible Study will discuss the origins of the prophetic movement in ancient Israel. We will familiarize ourselves with the religious, economic, political, and cultural situation into which the Old Testament prophetic office emerged and functioned.  
Are you ready for this? I hope to see you all on zoom every Thursday evening at 6:30 pm. 
If you have questions, please contact Pastor Ezra or email/call the church office.
---
Windsor Community Dinners
Community Dinners at the Windsor American Legion are Cancelled at This Time
---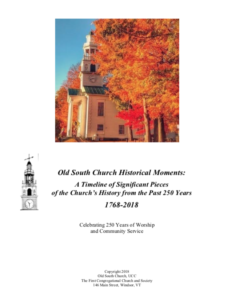 Old South Church Historical Moments Book
The 250th Committee compiled a timeline of significant pieces of Old South Church's history from the past 250 years and created a book! To own a copy, we are suggesting a $20 donation. Contact the church office if you're interested in purchasing a book. 
---

Church Office Hours Canceled at This Time
Please contact the church office via email or phone. Someone will return your message promptly.
---
**View our online calendar below for a schedule of events happening at Old South Church.**
---