Celebrating 250 Years of Worship and Community Service!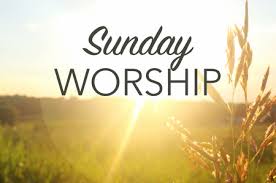 Worship Service, 10:00am
Followed by Coffee Hour
All are welcome!
---
As we continue our journey to search for an Interim and then a Called Pastor, Pastor Karen Lipinczyk remains with OSC as our, now, sole Bridge Pastor. We've been ever so grateful for her and Pastor Connie's support and presence within OSC! Since Pastor Connie's recent departure from OSC on loving terms, Karen has stepped in as OSC's pastoral care minister, as well as kept her previous commitment of serving as pulpit supply. 
---
The Reverend Karen Lipinczyk
Karen was born and raised in Buffalo. She attended seminary at Pacific School of Religion in Berkeley,CA., and was ordained by the UCC in 1980. She then returned to her home community to begin her ministry. She served parishes in Buffalo and Jamestown, NY, Anchorage, AK, Evansville, IN, and Bradford, VT. She and her family moved "down" from Alaska to be near her dying father living for a year in Cleveland. Since 2014, Karen has served as a Program Advocate and the Shelter Manager at WISE in Lebanon, NH. She, Gary, and two rescues - part Newfoundland, Cassandra; and part Sharpei, Jeter, moved to Windsor then, as well. (Truth be told, they were going to rent, but finding a rental that would take both good sized dogs was impossible.) They love Windsor - especially Paradise Park and the paths behind the athletic fields on Rte. 44.
Karen has two sons: Matthew, who lives in Tampa with his wife Megan, and, almost 9-month-old daughter; and Devon, who lives in Jamestown. (Gary was born in Mississippi, raised on "Bible Belt" fundamentalism, played rock guitar most of his adult life out of Las Vegas, toured in several bands. He and Karen met in Alaska when he was intrigued that Karen could be a Christian minister and espouse such a different theology than what he had been raised with. He is pretty much a non-church person although his spiritual connection to "the God of his understanding" saved his life.)
---