Celebrating 252 Years of Worship and Community Service!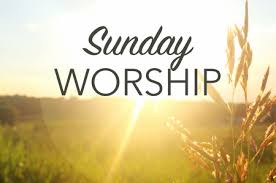 Worship Service 10:00am
Followed by Coffee Hour
All are welcome!
Dear church family and visitors,
After prayerful and mindful consideration, Pastor Ezra and the Deacons have made the decision to cancel in-person Worship Services for the foreseeable future due to COVID-19 and the need for social distancing in large crowds. The building will be closed during our normal worship time.
The decision has also been made to CANCEL the following gatherings for the time being:
-- Bible Studies on Wednesdays and Thursdays
-- Drop-in Prayer on Wednesdays
-- All music rehearsals (Adult Choir, Chime Choir, Women of Note) and Coffeehouses
-- Windsor Community Dinners at the American Legion on Wednesday evenings
As we continue to Be The Church, please remember that we are more than our Sunday Worship Services. We are a community who looks after a community. If you have concerns about neighbors or friends, reach out. If you can offer to help leave food or essentials for those who are self-quarantining or are sick, let others know.
If you have prayer requests, please email them HERE. Your prayer requests will be confidential and only given to Pastor Ezra and the Deacons and will be lifted up.
For questions or concerns, email the church office:
oldsouthchurchwindsor@gmail.com
Blessings,
Old South Church
---
A word from Pastor Ezra:
Thank you for taking the time to visit the Old South Church website. At Old South we are open-minded about our faith and we seek to discover the true meaning in our lives and God's purpose for our lives. We don't presume to have the monopoly of wisdom, interpretation of scriptures, and theological understanding.  We don't have all the answers! But we seriously examine the teachings and theological positions we have inherited from the past. And with open hearts and curious minds, we let them continue to shape, inform, and influence our faith.
We rely on the power of the Holy Spirit for guidance, a better understanding, and articulation of our faith. We seek to live out our faith in service to our community and the world around us. We believe God is still speaking and ready to use anyone who is listening and willing to be in service to the Almighty. Therefore, at Old South Church, we learn from one another, grow stronger in faith together, and, more importantly, we strive to be faithful to God as we serve one another and all people regardless of who they are or where they are on their spiritual journey.
At Old South Church, we treasure our shared experiences and at the same time, encourage each other to share individual experiences about the love and grace of God.
For those who are in Windsor, I hope you will join us on Sunday mornings. I'd love to meet you! And wherever you live, if you pass through our area, please stop by and visit with us.
Stay blessed.
Pastor Ezra
If you'd like to read Pastor Ezra's bio, click HERE.