Celebrating 252 Years of Worship and Community Service!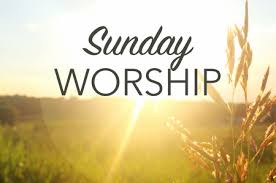 In Person Worship Service 10:00am!
All are welcome!
---

Click HERE to read the latest from The Pastor's Desk.
---
A Discussion of Christian Nationalism -
An Invitation from Pastors Ezra and Kim
On January 6 an angry mob stormed the US Capitol with a mission to delay the certification of the 2020 presidential election.  The rioters were a diverse group of disgruntled Americans. We learned about such groups as Proud Boys and Oath Keepers. We also heard, some for the first time, the term "Christian nationalism".
According to one definition, "Christian nationalism contends that America has been and should always be distinctively 'Christian' from top to bottom – in its self-identity, interpretations of its own history, sacred symbols, cherished values, and public policies – and it aims to keep it that way."
It is Christian nationalism that we will explore in a 3-part discussion series beginning next week. The January 6 event will be our starting point, but Christian nationalism will be our focus. We will wonder together about how identifying with Christian nationalism would lead people to participate in a violent attack in Jesus' name. Is Christian nationalism related to white supremacy? Is this a new phenomenon?
Please join us in this series to be held on Mondays, April 12, 19 and 26 from 6:30-8:00 PM.  Our conversation will be anchored by a wonderful video resource and a number of thoughtful and provocative articles from a variety of news outlets and religious journals. The discussion will be held via zoom. If you would like to participate, please email the church office, so that we will have an idea about numbers and so that we can send information ahead of the first session. That will come to you by the end of this week.
Here's the neat part! We will be joined for the discussion by folks from Bethany Church (UCC) in Randolph. Bethany's pastor the Rev. Kim McKerley and I will co-facilitate the discussions. Kim and I met 17 years ago through the global partnership between the United Church of Christ in New Hampshire and Zimbabwe. I'm thrilled that we are now colleagues serving neighboring churches!
Please consider taking part in this conversation – and get to know some new neighbors at the same time.
---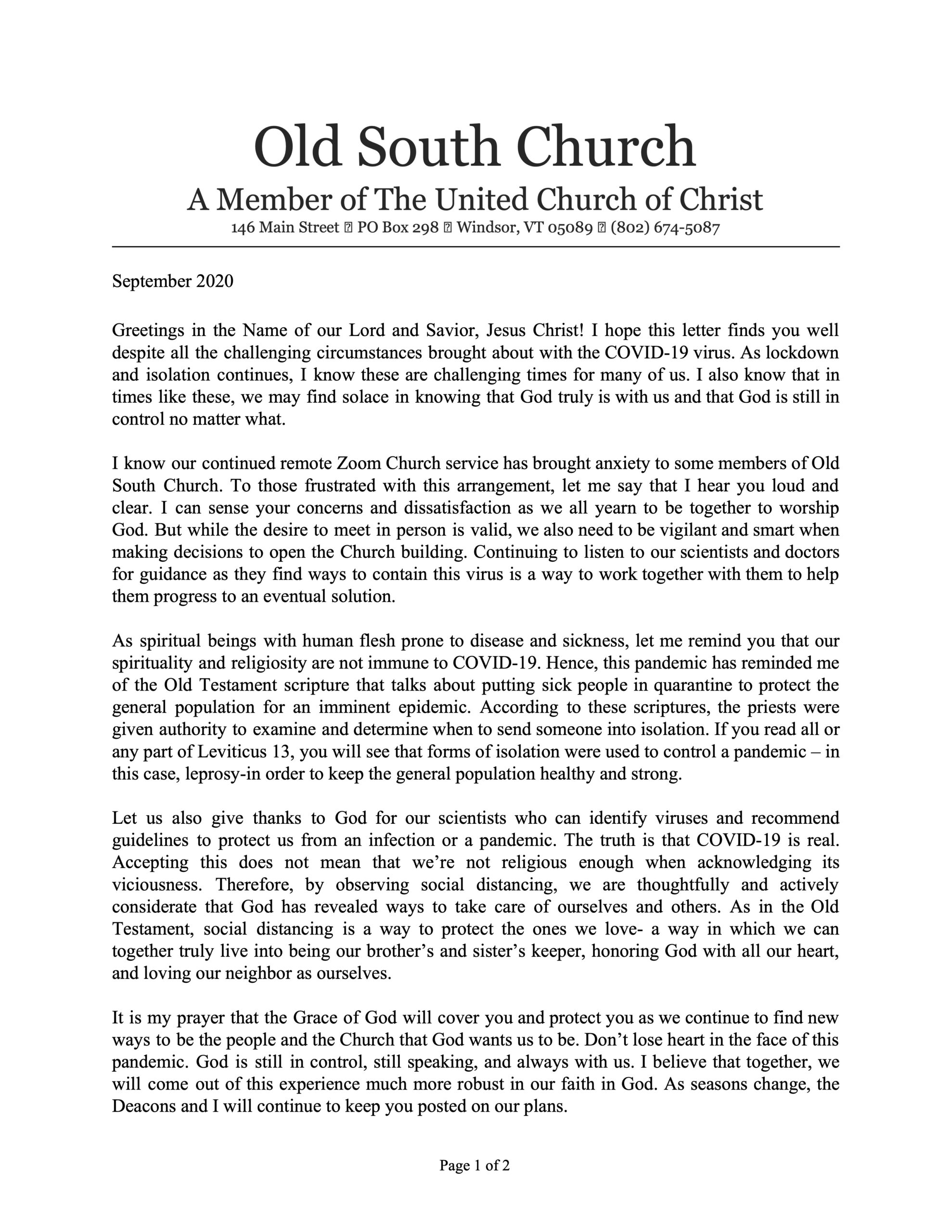 ---
Thank you for taking the time to visit the Old South Church website. At Old South we are open-minded about our faith and we seek to discover the true meaning in our lives and God's purpose for our lives. We don't presume to have the monopoly of wisdom, interpretation of scriptures, and theological understanding.  We don't have all the answers! But we seriously examine the teachings and theological positions we have inherited from the past. And with open hearts and curious minds, we let them continue to shape, inform, and influence our faith.
We rely on the power of the Holy Spirit for guidance, a better understanding, and articulation of our faith. We seek to live out our faith in service to our community and the world around us. We believe God is still speaking and ready to use anyone who is listening and willing to be in service to the Almighty. Therefore, at Old South Church, we learn from one another, grow stronger in faith together, and, more importantly, we strive to be faithful to God as we serve one another and all people regardless of who they are or where they are on their spiritual journey.
At Old South Church, we treasure our shared experiences and at the same time, encourage each other to share individual experiences about the love and grace of God.
For those who are in Windsor, I hope you will join us on Sunday mornings. I'd love to meet you! And wherever you live, if you pass through our area, please stop by and visit with us.
Stay blessed.
Pastor Ezra
If you'd like to read Pastor Ezra's bio, click HERE.