Sunday Worship Service 10:00 AM
Celebrating 255 Years of Worship and Community Service!
Thank you for taking the time to visit the Old South Church website. At Old South we are open-minded about our faith and we seek to discover the true meaning in our lives and God's purpose for our lives. We don't presume to have the monopoly of wisdom, interpretation of scriptures, and theological understanding.  We don't have all the answers! But we seriously examine the teachings and theological positions we have inherited from the past. And with open hearts and curious minds, we let them continue to shape, inform, and influence our faith.
We rely on the power of the Holy Spirit for guidance, a better understanding, and articulation of our faith. We seek to live out our faith in service to our community and the world around us. We believe God is still speaking and ready to use anyone who is listening and willing to be in service to the Almighty. Therefore, at Old South Church, we learn from one another, grow stronger in faith together, and, more importantly, we strive to be faithful to God as we serve one another and all people regardless of who they are or where they are on their spiritual journey.
At Old South Church, we treasure our shared experiences and at the same time, encourage each other to share individual experiences about the love and grace of God.
For those who are in Windsor, I hope you will join us on Sunday mornings. I'd love to meet you! And wherever you live, if you pass through our area, please stop by and visit with us.
Stay blessed.
Pastor Ezra
If you'd like to read Pastor Ezra's bio, click HERE
---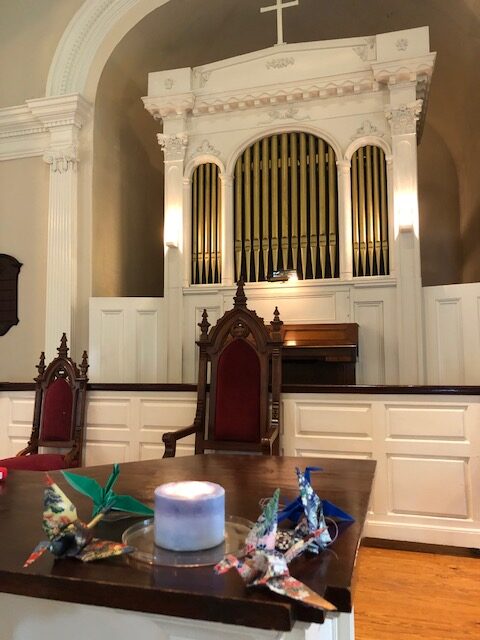 Our Sunday Peace Candle
---